NEWS
October 31, 2019
Full papers submission form is avaliabe now at the
registration
page. Also, photos from the conference day may be found at the following
link
.
October 21, 2019
Conference agenda for ITEMA 2019 is available now.
​All authors have the information about it in their email inbox.
The aim of the ITEMA 2019 conference is to bring together academic community (experts, scientists, engineers, researchers, students and others) and publication of their papers with the purpose of popularization of science and their personal and collective affirmation. The unique program will combine presentation of the latest scientific developments in Information Technologies, Tourism, Economics, Management and Agriculture, interactive discussions and other forms of interpersonal exchange of experiences.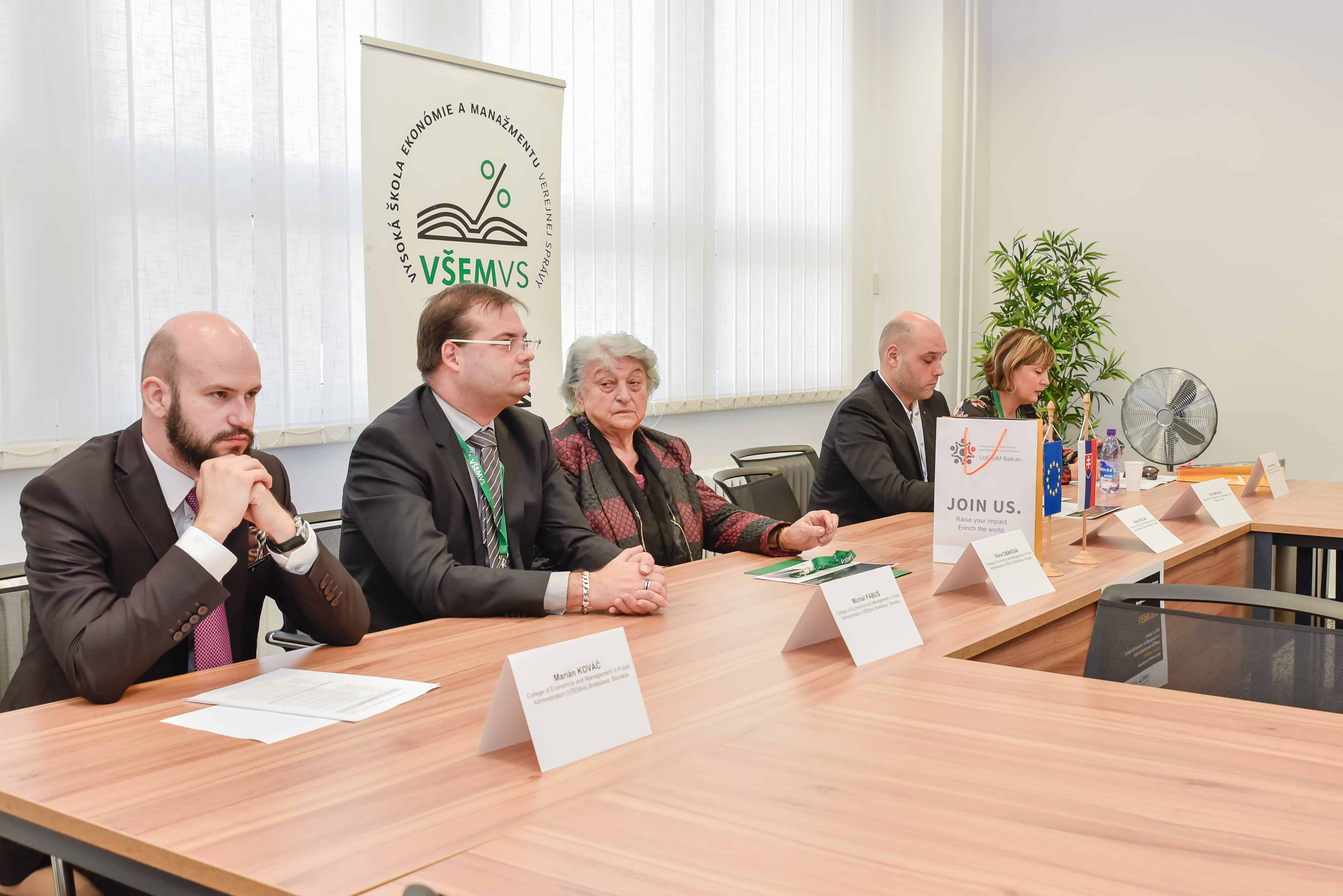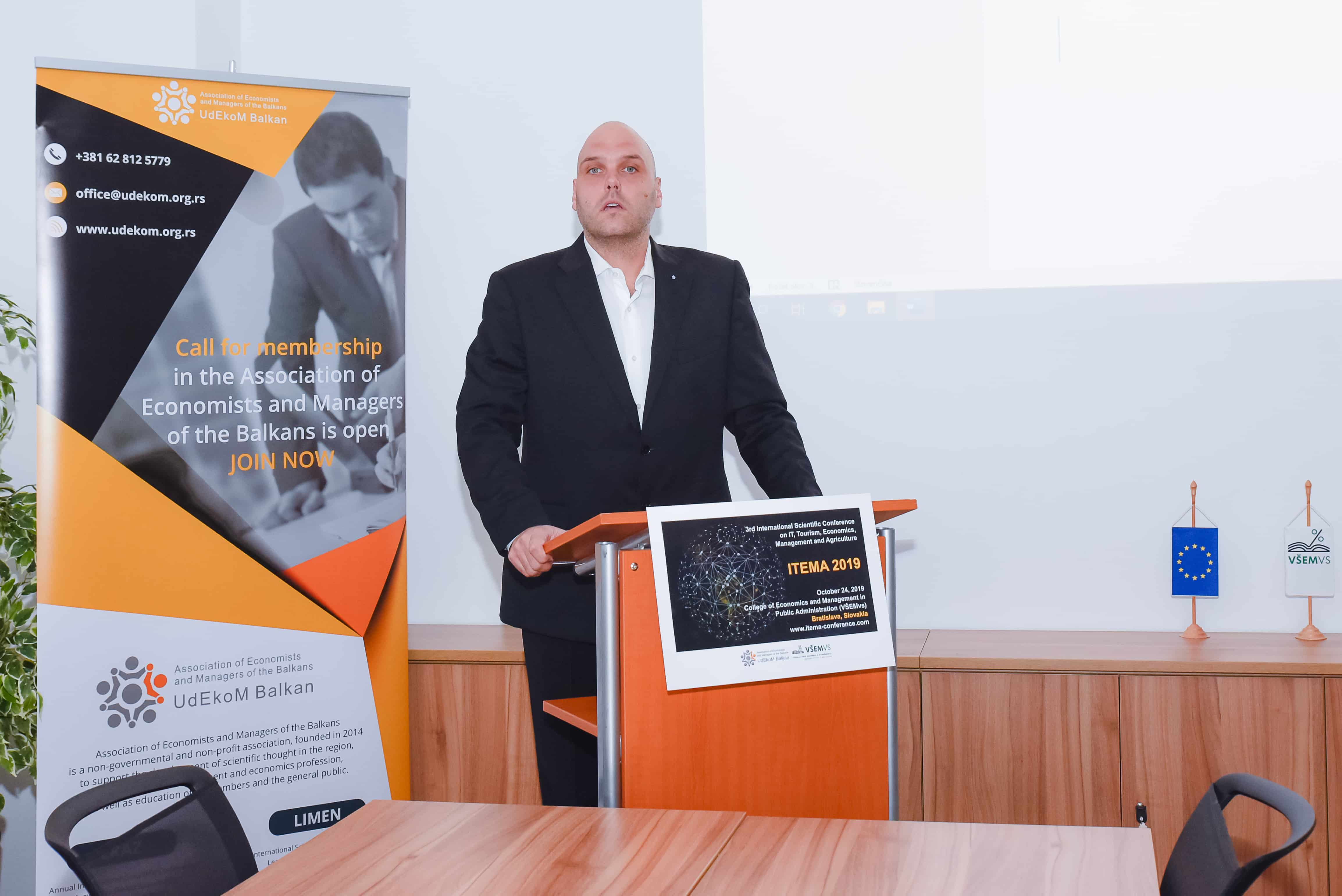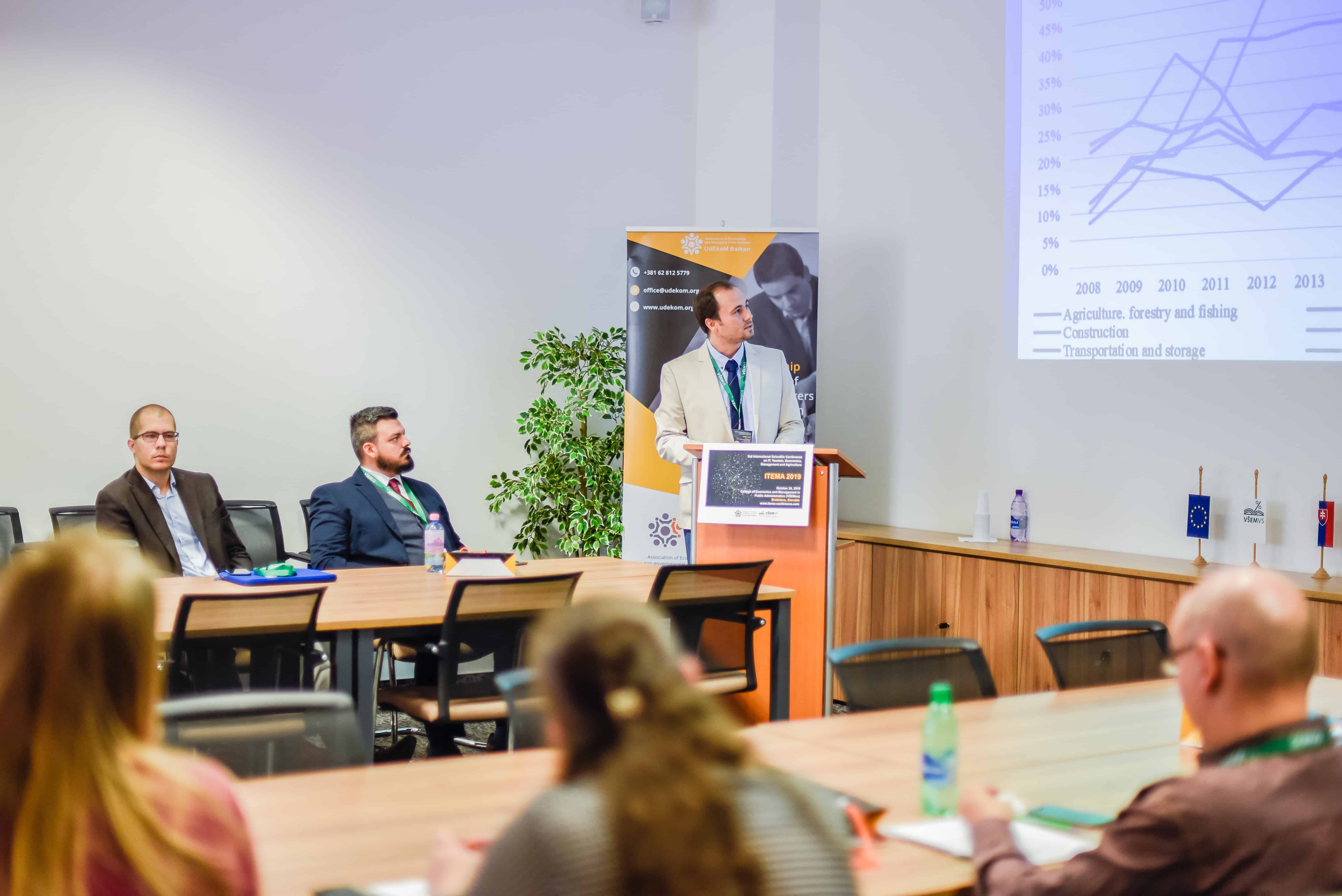 All accepted full papers for the ITEMA 2019 International Scientific Conference will be placed in the ITEMA 2019 Conference Proceedings Pre-draft. Afterwards there will be three circles of full papers' selection from the ITEMA 2019 Conference Proceedings pre-draft:
1st Circle – Selected papers will be published in the publication titled: ITEMA 2019 Selected Papers – the 3rd Conference on IT, Tourism, Economics, Management and Agriculture with an ISSN number. This publication will be submitted to indexation and / or publication and / or the listing at the Thomson Reuters ISI Web of Science (WOS) Conference Proceedings Citation Index, SCOPUS, EBSCO, CiteSeerX, ERA, ProQuest, Google Books, Google Scholar database and so on.
2nd Circle –  Extended and improved versions of the selected papers will be published in a monograph as book chapters. This will be 8th edition of this conference partner monograph. All previous editions were indexed in SCOPUS database and last three in Thomson Reuters ISI Web of Science Book Citation Index. There will be additional independent peer review process.
3rd Circle – Extended and improved versions of the selected papers will be published in highly esteemed partner journals published in different countries by different faculties and universities.
Journals' acceptance rate for the previous (ITEMA 2018) conference was 48,89% (out of 180 full papers 88 were accepted for publication in partner journals).
Partner journals were indexed in:
Web of Science – Emerging Sources Citation Index (ESCI),

SCOPUS,
EconLit – American Economic Association,
CIRET – Centre International de Recherches et d'Etudes Touristique,
Google Scholar,
C.A.B INTERNATIONAL,
LORETO Thesaurus,
EBSCO Host,
ProQuest,
JSTOR,
DOAJ,
EconPapers,
ResearchGate,
HRČAK (Portal of Scientific Journals of Croatia),
RePEC (Research Papers in Economics),
Index Copernicnus,
SCIndex – Serbia Citation Index.
If the full paper is being published in one of the above named publications from the three circles, its abstract will be published in the ITEMA 2019 Book of Abstracts (ISBN number will be assigned). 
Other, non-selected full papers, but accepted for the conference, will be published in the ITEMA 2019 Conference Proceedings (ISBN and DOI numbers will be assigned).
Full paper and abstract publication does not require presentation at the conference venue.
Certificate of attendance will be given to presenting authors on spot and send by post to non-presenting authors after the conference.
Official language of the ITEMA 2019 conference is English. Papers may be written and presented in English.
Except conference registration fee, there are no any additional nor hidden publication costs.
In order to avoid high commission of money transfer by bank wire transfer which may go up to 35% of the transferred amount, participants may pay the conference registration fee via PayPal (5% commission).
All received papers prior peer review process will be subject of plagiarism check with iThenticate by Turnitin software. Afterwards, papers will be peer reviewed by the reviewers drawn from the scientific committee or external reviewers depending on the topic, title and the subject matter of the paper.
Selection of papers which will be presented at the conference venue will be based upon quality, originality, and relevance.
Publication of one paper prior requires payment of one registration fee, regardless of the number of authors (is there one author or two/three co-authors). Each participant may submit a maximum of two papers. Number of co-authors per paper is limited to three.
Recent Advances in Information Technology, Tourism,
Economics, Management and
Agriculture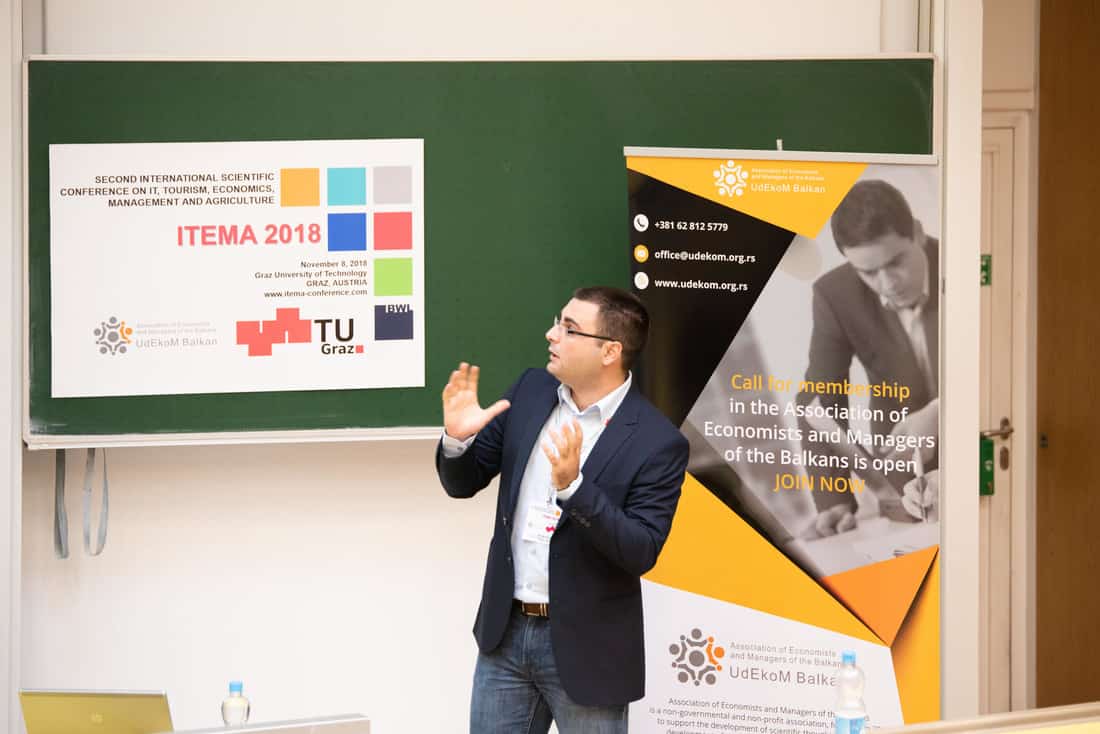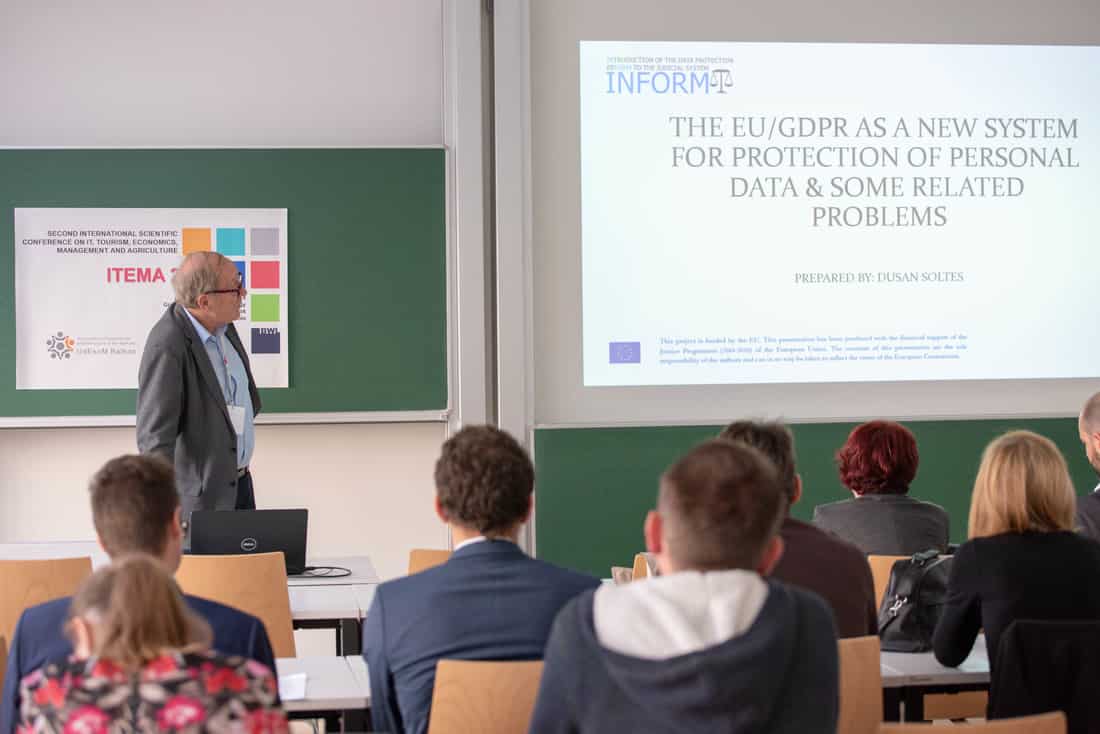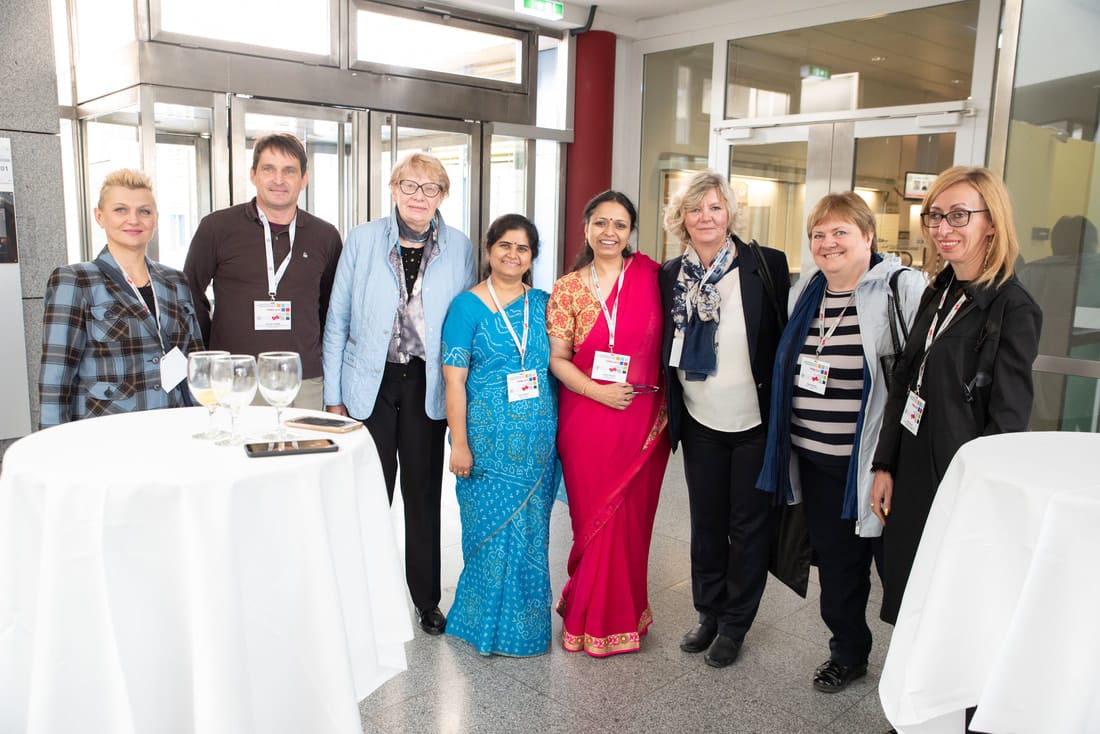 PHOTOGALLERY – ITEMA 2018
ITEMA 2017 Conference Proceedings
Download file
​The Association of Economists and Managers of the Balkans currently has more than 200 members who came from more than 130 different institutions, more specifically, members from Balkans countries as associate members and honorary members from other countries (Slovakia, Czech Republic, Russia, Ukraine, Mexico, Austria, Switzerland, Turkey, etc.).
PREVIOUSLY REALIZED PROJECTS
Association of Economists and Managers of the Balkans with other partner institutions has successfully organized numerous international conferences.
​Participation in the mentioned conferences took more than 1000 researches representing more than 150 eminent universities from 21 countries: Albania, Austria, Bosnia and Herzegovina, Bulgaria, China, Croatia, Czech Republic, Italia, Latvia, Libiya, Macedonia, México, Montenegro, Poland, Romania, Russia, Serbia, Slovakia, Slovenia, Switzerland and Turkey.
​
In the Conference Proceedings 562 papers have been published on more than 4500 pages.
Publish your papers in SCI indexed journals with ease
A WORKSHOP ON METHODOLOGY OF WRITING HIGH-QUALITY SCIENTIFIC PAPERS
for professors, researchers, post-graduates & students
​​The workshop aims to provide information on a range of skills that are essential to develop a career in scientific research. It is independent of any academic subject, focusing more on the philosophy needed to make a successful career in research, whatever the subject.
The course will be held in English and available online – video streamed.
LECTURER – PROF. DR STEVE QUARRIE
4th International Scientific Conference on IT, Tourism, Economics, Management and Agriculture
October 8, 2020
Budapest, Hungary