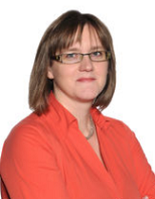 Darja Boršič, PhD, is full professor in the field of applied economics and econometrics and associate professor in the field of economic theory and political economy at the Faculty of Economics and Business, University of Maribor. She is an active researcher within research program entitled "Adjustment of the Slovenian economy and development identity of Slovenia in EU." Her research is focused on price levels, exchange rates, economic development, and labour market.
Since April 2019, she is editor-in-chief of Naše Gospodarstvo/ Our Economy journal (ISSN 2385-8052).
Since June 2021 Darja Boršič is acting vice dean for education, dealing with student affairs and quality assurance within national and international accreditations of study programmes.
More information may be found at the following link.
7th International Scientific Conference on IT, Tourism, Economics, Management and Agriculture
October 26, 2023
Organized in hybrid form: online, virtually and in-person at the Faculty of Organization and Informatics, Varaždin, Croatia